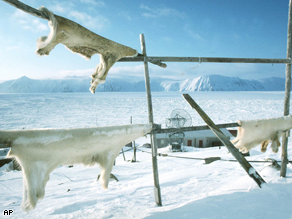 OK, I just neeeeeeed to pass this on.
So you know how Governor Palin has foreign policy experience because
you can see Russia from Alaska
? Well, turns out a) you can indeed see Russia from Little Diomede Island, but b) Governor Palin has never actually been there, according to a report from Anderson Cooper 360 correspondent Gary Tuchman.
And because I am evil, I was amused to learn that some residents of the island didn't know who Governor Palin is."It turns out they have no TV on the island, and therefore, many don't follow the news."
Details
here
, and also on "Anderson Cooper 360" tonight on CNN.